Biography
Willie C. Reagan, "Bill", is a native Floridian who relocated to Gifford in 1944 from Palm Beach County. Bill spent his elementary and high school years at Gifford High and graduated in 1958. This was a creative period created in his life during which be began to draw, paint, sculpt, do ceramics and woodwork. This artistic and creative period created an avid love for art and encouraged him to pursue Art Education as a career.
Upon graduating from Gifford High School, he earned a four year scholarship to Florida A&M University, where he played as a running back for the Rattlers football team. Graduating in 1963 with a B.A. in Art Education, he began teaching in Savannah, Georgia where he met his soon to be wife, Don deLora. After one year of teaching, he was drafted into the US Army and after two years of military service, Bill married Don deLora and eventually had two children, Darrin and Joy.
Bill returned to Gifford, Florida and began teaching in the Indian River County school system. He was reunited with friends George and Ellis Buckner and Alphonso Moran. During this time the passion for painting returned and he began painting on a regular basis. Bill and his friends painted together for a brief time before going out on his own. There were many art shows going on from Miami to Daytona Beach and Bill was sure to be in attendance. Through word of mouth and repeat business, many seasonal tourists began coming to Vero Beach in order to buy paintings. He eventually retired after 30 years of teaching Art Education and looked forward to the changes that retirement would bring.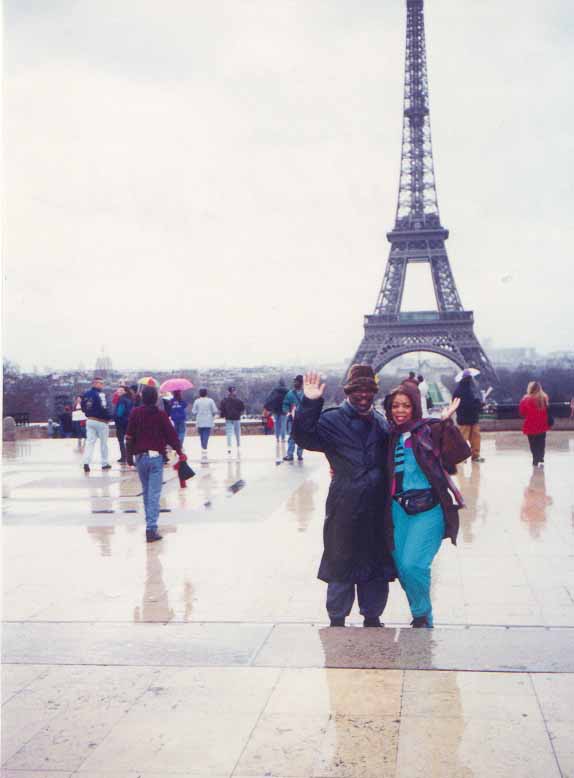 Inspired by the book written by Gary Monroe, The Highwaymen: Florida's African-American Landscape Painters, Bill decided to fully re-ignite the passion he once felt for his art. This newly ignited passion inspired Bill to visit Paris, France, along with his wife and family. A trip to the "Musee du Louvre" provided an incredibly moving experience, allowing him to view "up close and personal" the works of such historically significant artists as Leonardo da Vinci (the Mona Lisa), Raphael, Michelangelo, and Botticelli. While in France, Bill was also able to visit the grand Palace of Versailles, the world's most famous palace and home of King Louis XIV. Filled with magnificent period art and architecture, the palace again moved Bill both emotionally and artistically at a level that only a true artist could appreciate.
Having returned to the U.S. with a new sense of commitment to continue his quest to become the premier Highwayman in the State of Florida, Bill completely focused on the one thing that fueled his creativity: painting. His anticipated retirement allowed him the time necessary for his creativity to flourish and expand. Finally, after a twenty-two year hiatus, Bill is once again painting and meeting new fans of Highwaymen art. Each painting is an inspired work – a product of his love and respect for the natural beauty that is Florida. Being a true Renaissance man, Bill did not scoff at special orders from clients wanting pictures reproduced, but instead accepted the commissions as challenges and delivered professional results, creating a network of repeat buyers.
On June 8, 2002, Bill made a public appearance at Max & Meg's Restaurant in Fort Pierce, Florida for a scholarship fundraiser. Of the ten paintings on exhibition, nine were sold within 2 hours. Bill considered this to be a turning point in his career as a Highwayman. He is very proud of his accomplishments and has actually sold many paintings since his return to the Highwaymen tradition. Shows selling Bill's works have taken place in many cities around Florida and Georgia, including: Vero Beach, Ft. Pierce, Tampa, Brooksville, Orlando, Delray Beach, Ocala, Safety Harbor, Ft. Lauderdale, Melbourne, Citrus Springs, Florida; Atlanta and Savannah, Georgia. When asked about his love and appreciation of art, Bill responded that he enjoys painting immensely, but gets an even better thrill out of "watching others enjoy, admire, and buy his paintings."